Our Vision
Combining insights from tree genetics with the power of genome editing for a more sustainable future
Commercialization Map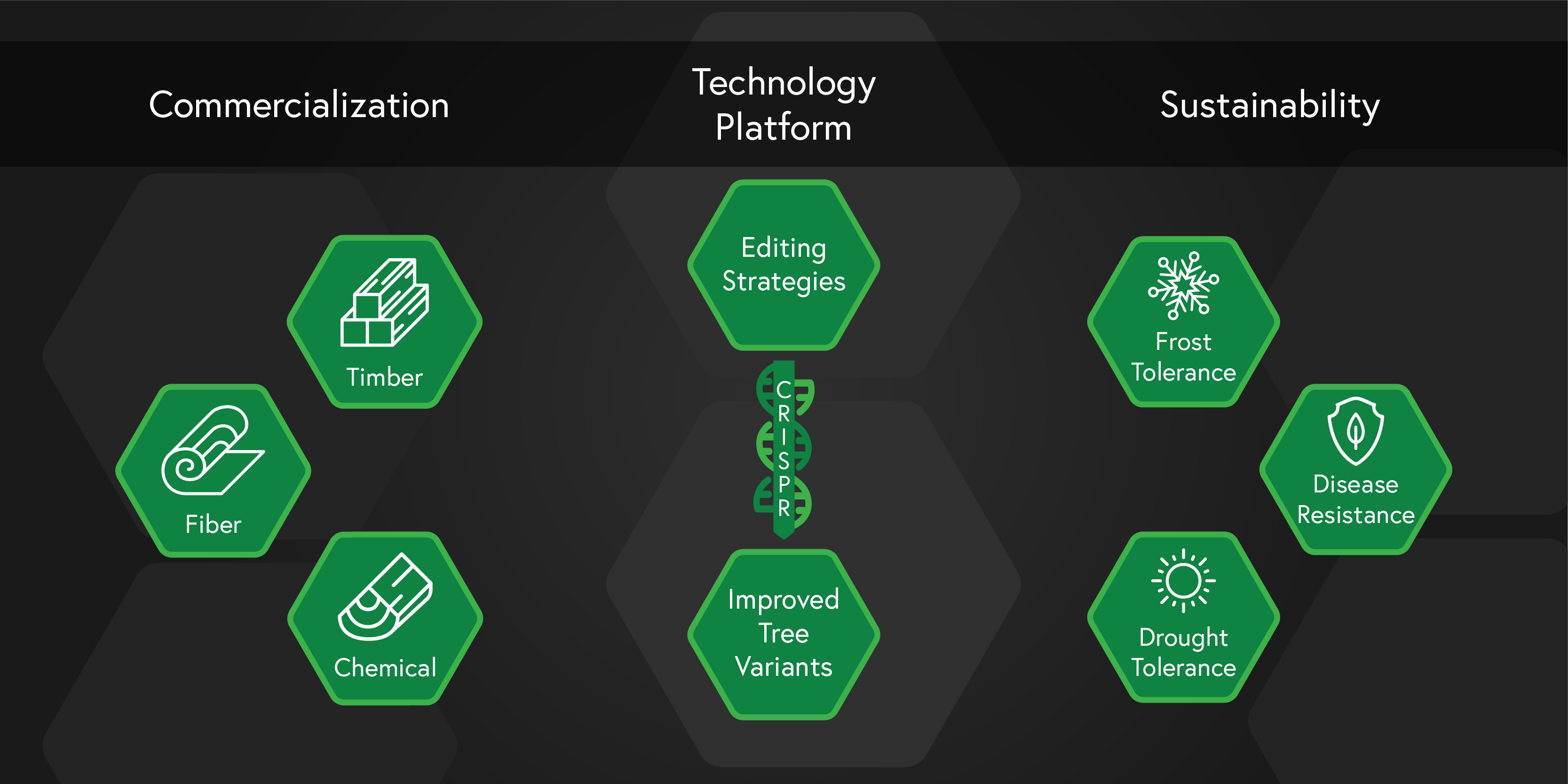 TreeCo endeavors to build the R&D engine for the forestry industry by enabling tree breeders with genome editing. TreeCo Inc. was founded in 2019 by principal investigators Rodolphe Barrangou and Jack Wang. The technology known as CRISPR is essentially a DNA molecular scissor that allows the identification of trait driven genetic code to be altered to enhance a characteristic of the finished wood form. TreeCo is a research and development team that can aid forestry businesses with the key technology of wood trait enhancement.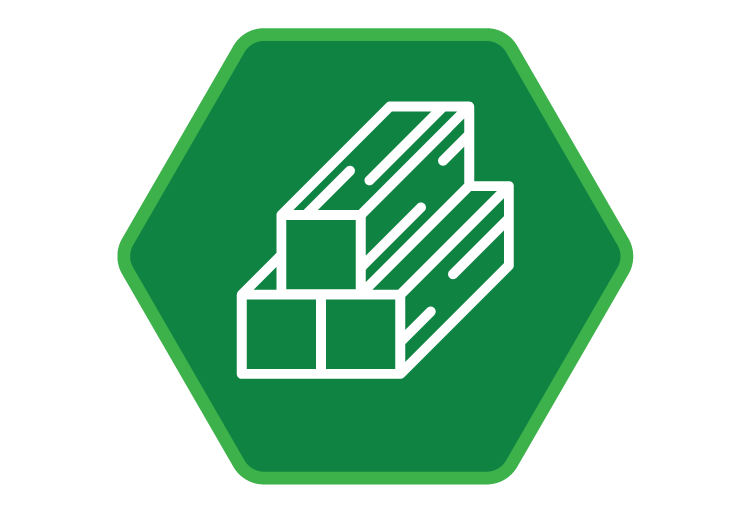 Timber
Strength and various characteristics of wood can be altered in the natural genetic variation that nature allows. Improving wood of various species for construction, furniture, musical instruments, sporting equipment and a variety of other applications is now an option.
Fiber
Pulp and paper operations begin with a feedstock of working forest trees and require significant energy to break them up and then chemicals to liberate the fiber. In a commercial market where margins are tremendously slim, every bit of efficiency gained translates to millions of dollars saved annually. Lignin and S/G ratios can be improved for that purpose.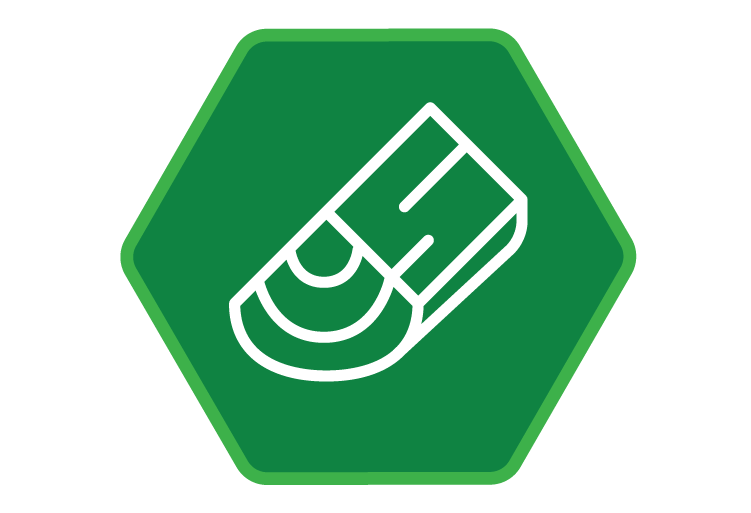 Chemicals
Biochemicals are encouraged to help break away from fossil fuels and use biology to replace synthetic means when efficiency matters. TreeCo has generated wood stock with exponentially better means of producing biofuels and can, through specific traits, make things possible that previously were not.
Sustainability
No one solution can produce as much benefit in carbon sequestration than tree planting and development to maturity. Trees harbor carbon efficiently and provide benefits to erosion control protecting rivers. Trees also filter water at tremendous rates per tree, which benefits all users. Through their traits, trees are limited to grow in certain climes and environments. Planting trees without consideration of the effects of even a single degree change in the planet can lead to significant infant mortality. Worldwide, governments are committing to planting a trillion trees and this needs to be thought out very carefully to get the best result.